HERE AT JUICEBURST, WE ARE ALL ABOUT KEEPING IT 100...
100% DELICIOUS FLAVOURS, 100% QUALITY INGREDIENTS, 100% RECYCLABLE* PACKAGING
*after the seal has been removed and discarded
JUICEBURSTS CORE VALUES
Our drinks are natural and healthy: You won't find anything sus in our juices. We steer clear of adding sugar and we never use artificial colours, flavours or sweeteners. We also squeeze so much fruit into every bottle of JUICEBURST that each one counts as one of your five a day.
We're eco-friendly: Our planet gives us so much - including the fresh, nourishing fruit for our juices - so it's super important to us to look after the environment in return. We've made sure all our labels, lids and bottles are made from recyclable plastic so that, when you've finished with them, they can be given a new lease of life.
We have fun with flavour: It's all well and good being green and healthy, but our drinks have to taste good too. We use quality fruit and natural flavourings so that even our simplest flavours really pop, but we also play around with tastes to make some more adventurous blends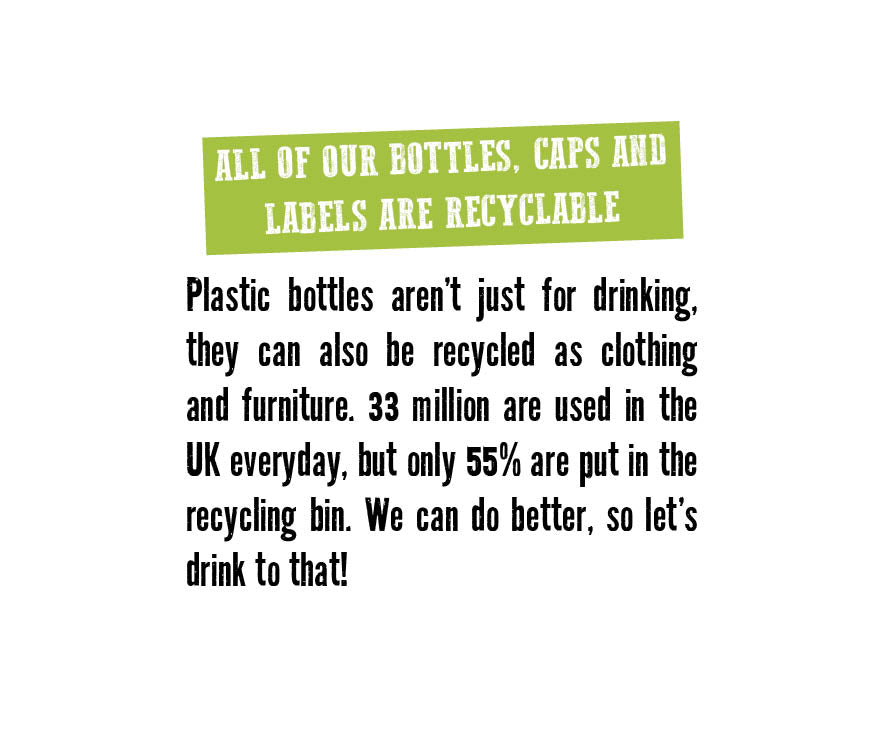 great taste
no-nonsense
straight to
your door!!!
A JUICEBURST FOR ME AND A JUICEBURST FOR YOU.
Don't run out of juice. You can now order JUICEBURST online and have your favourite flavours delivered straight to you door.
TAKE ME TO THE JUICE!
Juicy Benefits
In every bottle
No added sugar
No added nonsense
Vegan friendly
JUICY NEWS
What's that? You want to stay in the know about our latest news, product launches and competitions? Then head over to our blog, The Daily Squeeze, where we spill all the details. We just can't keep a lid on it.
VISIT THE BLOG